Cello lessons for adults
in Amsterdam and
Havelte, Drenthe
Scarlett Arts, cello instructor since 1996
Pretty late, when I was 19, I got my first cello lesson. I was totally sold! By now I have been a qualified cello teacher and performing musician for more than twenty years. It's nonsense that you have to be young to learn to play the cello well. I teach many adults who have never had a cello in their hands before and now play Bach suites; they are determined to learn this and so they succeed. They often found their dream cello with me, see 'cello shop', and now play in ensembles or amateur orchestras.
Take yourself seriously
Learning to play the cello; that's what you wanted to do before, wasn't it? Now it's time. Do something with it. I already have thousands of hours of experience and teaching adults is what I like to do the most. Schedule your trial lesson, in my digital diary; I'll prepare a cello for you. If you are enthusiastic, you can immediately rent a cello and take it home with you. By taking weekly or two-weekly lessons -you decide on your frequency and day and time- you can give the cello and cello lessons a perfect place in your calendar.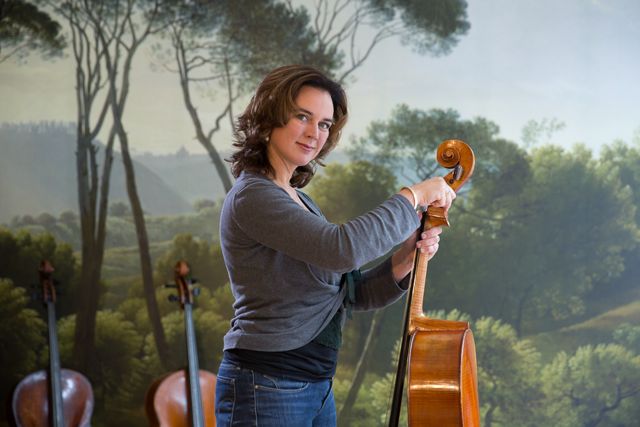 Cello lesson rates, currently also online because of the Corona virus
I, Scarlett, teach on Thursdays until 9.30 p.m. and Friday until 7.30 p.m. and charge € 52.00 an hour. A trial lesson is € 47,00.
Koen teaches two Saturdays and Tuesdays a month and charges € 47.50, a trial lesson costs € 44.50.
Lotte teaches the other two Saturdays and charges € 37,50 because she has the least experience, and a trial lesson costs € 32,50.
As of February 1, 2020, after the scheduling of the cello lessons, there will be an immediate online payment.
Volg een cello workshop
Ook heb ik haast iedere maand een workshop voor cellisten van ieder niveau zoals Back to basics, cello samenspel, of improviseren en je zelf begeleiden op je cello. Ook houd ik enkele celloweekenden per jaar; doe mee! Daarnaast geef ik workshops samenspel voor cello ensemble, celloweekenden, cello vijfdaagse zomercursussen en is er de populaire Cello Christmas Extreme als afsluiting van het jaar. Voor alle niveaus cellisten zijn er workshops. Schuif aan! Je hoeft niet mijn leerling te zijn. Zie mijn overzicht "workshops" bij Agenda.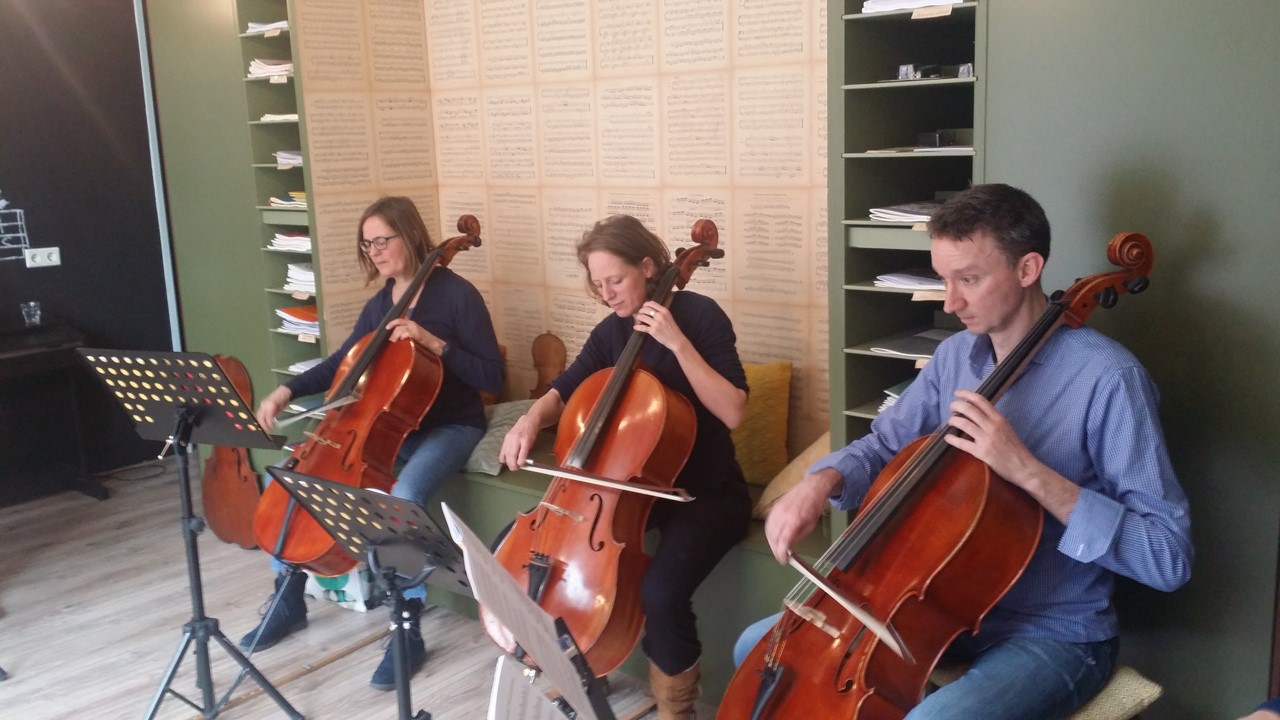 Online bundels Jakob Sakom
Al bijna 25 jaar geef ik celloles! Waarschijnlijk werk ik al meer dan 15 jaar daarvan met boeken van Jakob Sakom. Ze zijn gevuld met klassieke duetten (voor jou en mij samen) en goed opgebouwd met stukken van wel 10 verschillende componisten die allen zelf cellist waren.
Ik heb 3 bundels opgenomen en deze zijn vanaf heden te koop. Klik hier voor meer informatie!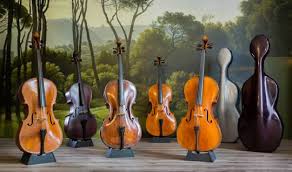 Cello rental
Would you like to rent a cello? I can do that in Amsterdam and in Havelte, Drenthe. You save the first year of rent; if you decide to buy a cello I will deduct the first 12 months paid rent from the purchase amount.
A hire-purchase arrangement is also possible. You choose the cello that makes you happy, this can be an old or new cello. We divide the purchase amount by 24 and pay you in 24 equal monthly payments. After that the cello is your property.
Digitale celloles, wekelijks in je mailbox?
Iedere week laad clips op YouTube met cello basis technieken die op ieder niveau de moeite waard zijn om nog eens tot je te nemen. Wanneer je je abonneert op mijn VideoBlogPost krijg je automatisch een melding van de wekelijkse nieuwe cellotechniek clips maar ook van de activiteiten welke ik organiseer of zo nu en dan een nieuw product. Hierbij alvast een voorproefje van een paar clips:
https://www.youtube.com/watch?v=-qaqXvfe7UA
https://www.youtube.com/watch?v=MxZBLEXYfC0
Gebruiken van je rechterarm gewicht
https://www.youtube.com/watch?v=kO7k2vSAcDg
Articulatie oefening linkerhand
We gaan zorgvuldig om met je gegevens. Je kunt de privacyverklaring hier lezen. Bij aanmelding geef je toestemming om de VideoBlogPost te ontvangen en op de hoogte te blijven van onze producten en diensten.


Lessons at Scarlett Arts always provide new feedback. She pays attention to cunning habits and postures that prevent you from making the instrument sound better. You do study at home, but that's only half the story; you do the rest at class: learning to relax even when it's difficult, left and right. Dissect the passages yourself into manageable pieces so that you can continue practicing at home. What's also important, she encourages you to write down instructions in your sheet music for stroke division – try out different fingerings – stroke speed divided over your bow ("I want to see notes"). Everything with an eye on where you want the music to go. And… she organises really fun, intensive and thorough workshops for groups. And what's also very nice: she's open to suggestions for pieces from your side.
For two years now, Scarlett has been teaching with great pleasure. Each lesson is incredibly instructive, but also fun. You immediately feel at ease with Scarlett. She gives clear tips and in the past two years I have grown a lot with my cello playing. Besides that she organizes several courses, so that besides your lesson you get the chance to play together with other, new techniques and to have a full day/weekend lesson with others. Highly recommended!
Patient, personal and motivating lessons. Always had a lot of fun taking cello lessons with Scarlett!
Mijn Cello podcast!
Luister naar mijn gesprekken met o.a.Lucia Swarts, Rick Mooney
en hoor mijn tips.
Abonneer je nu via deze knop: