Celloles in Havelte,
(Drenthe) near Meppel and Hoogeveen
CELLOLES on Wednesday
at Scarlett in Havelte, Drenthe. 
I live in Havelte, Drenthe, near Hoogeveen and Meppel, municipality Westerveld. There I give cello lessons on Wednesdays from 9.30 a.m. to 1.30 p.m., mainly to adults.
You can take an introductory lesson with me at a reduced rate, then a cello will be waiting for you. Would you like to start with your cello lessons and a cello with me rental then that's possible; I basically have every size cello for rent.
Many students come from far away: Almelo, Arnhem, Groningen; they choose to take one and a half hour lessons. This is not an option in the digital agenda, but it is negotiable. 
Read the general conditions by for cello lessons with me.
More often I give here on Saturday some workshops which I also give in Amsterdam. Would you like to see an overview of all the workshops and cello courses? Then click here:
Do you have any questions? Call me at 06 – 18 18 90 05.
My address in Havelte: Rijksweg Noordzijde 7, 7971CX.
On Wednesdays I teach in Havelte between 9:30 and 12:30.
A regular lesson costs € 47,50; a trial lesson costs € 42,50.
Do you want to learn to play the most beautiful instrument there is? I am Scarlett and have been teaching cello in Amsterdam since 1996, in Havelte municipality Westerveld since 2010 and I enjoy doing so. Making music and having contact with my students is a lot of fun and valuable to me. I have built up a large cellist circle for the workshops I give in Amsterdam and Drenthe. The Celloweekend in the summer is always full, and I give a five-day cello summer course in Frenswegen just across the border near Oldenzaal. 
Most students in my practice started when they were over thirty, found their dream cello with me and have been at their cello place for years now. After a good weekly start up they can give the cello and cello lessons a perfect place in their diary. With me you can have a cello rental, you don't have to go for it; it couldn't be easier?
With an eye and ear for who you are and what you do I teach you to play the cello. Schedule for a trial lesson at a reduced rate: I'll prepare the right size cello for you.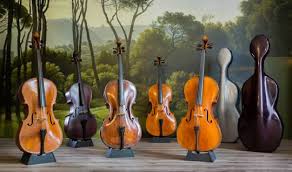 Pupils plan their lessons with me through a digital agenda. In the frequency they want, weekly or two weekly. So you can choose the day and time to your liking! If you can't figure it out I'll help you of course.
You can call me at 06 – 18 18 9005.
My cello lessons are given on Thursdays from around 2.30pm to 9.30pm and on Fridays from 9.30am to around 7.30pm. Everyone is welcome, age or talent plays no role. Commitment and involvement is a must!
Minumum age
Most students are over forty when they first email, but you are welcome from the age of six. Do you want to make time to grab your cello at home at least 4 times a week? Even if it's only 10 minutes; you have to build up and maintain a bowed instrument. Children should come to lessons every week. With me you can find the right size of cello rental. If you would like to meet us at a reduced rate plan your lesson here.
I will contact you and make sure you have the right cello size. Of course you can also call 06-18 18 9005. Would you like to see which cello's are for sale and for rent? Check my website www.celloverkoop.nl.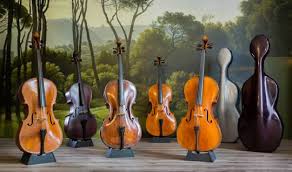 Rent or buy a cello?
Do you want to rent or buy a cello? That is also possible with me in Amsterdam and in Havelte, Drenthe.
I started at a late age myself: I was 19 years old, so it's proof that if you invest a lot you won't be too old to learn to play this beautiful instrument!
I don't care how old or young you are, more how motivated you are to make time to practice. Because learning to play the cello is the most fun to learn when you hear and feel that you're moving forward!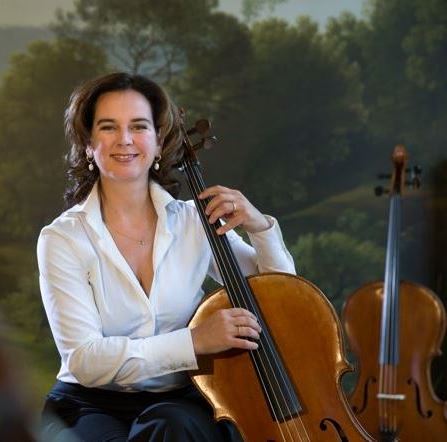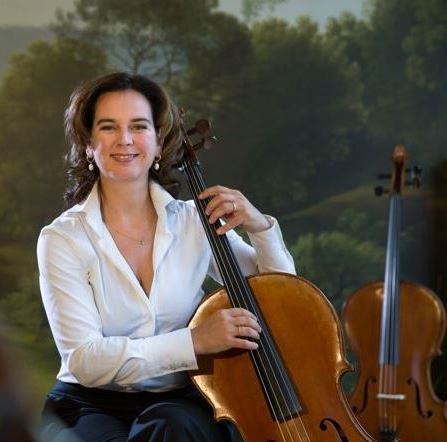 Scarlett Arts
Cell teacher since '96
At the age of 19 I discovered the cello and got my first cello lessons from Ellis Moorman. In 1997 I was already a student of Michael Feves, a private teacher in Amsterdam when I got my first job as a cellist at 'Annie, the musical'. In the years that followed I took part in masterclasses with Gregor Horsch, Floris Mijnders, Dmitri Ferschtman, Marien van Staalen and Godfried Hoogeveen, among others. Since then I have played endlessly, in churches, concert halls, restaurants, at private houses, and enjoyed every moment because I was always among my fine colleagues! 
Since 1998…
… followed a second season "Annie" and I became a student of Ran Varon. That year I also performed in Ahoy with artists like Toni Braxton, Elvis Costello and K's Choice. Another experience in 1998 was leading the Dutch Student Orchestra, the NSO.
.
… I played in the production Stapper of youth theatre group Unique Affairs . That year I also receive a scholarship for baroque cello lessons with Lucia Swarts and for a course in baroque cello with Jaap ter Linden. 
Tevens started a job for me at the musical Foxtrot, with Carice van Houten and Paul de Leeuw, and for the first time I also took a half tour with the Malando Tango Orchestra next to Koen Schouten. 
I also substituted at the Royal Philharmonic of Flanders, which was led by Philippe van Herreweghe, Rudolf Barshai and others.
From September 2003 I was a principal study cello student with Ran Varon at the Artez University of Applied Sciences in Zwolle. In September and October of that year I went to Japan for the first time with the Malando Tango orchestra and there are tours with various companies to Germany, Austria and Switzerland. I shared my lectern with cellist koen Schouten who now helps me in my teaching practice.
On 22 June 2006 I took my final exams in the principal study cello, after which all the activities 'just' continued and were expanded. In the winter months of 2012 I joined the string quartet that accompanies singer Do with her Christmas tour throughout the Netherlands.
My webshop for strings and accessories www.celloverkoop.nl has been online since 2011. On this site you can see my offer of a selection of new and old cello's, violins and bows for sale, rental and hire purchase. I also sell Musilia lightweight cases.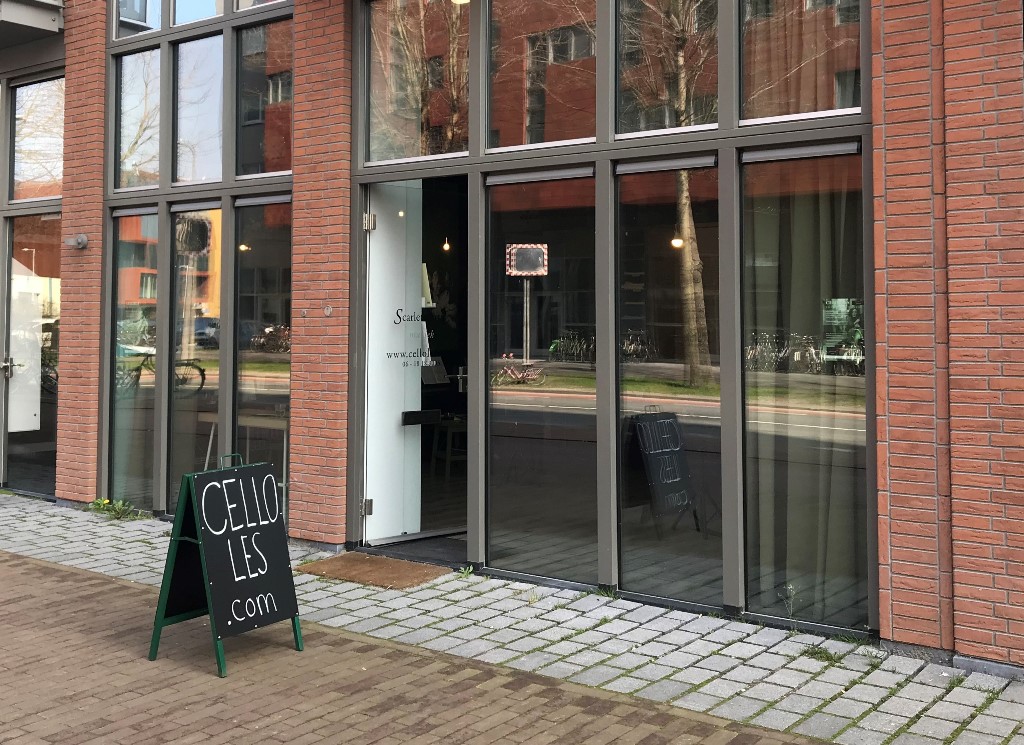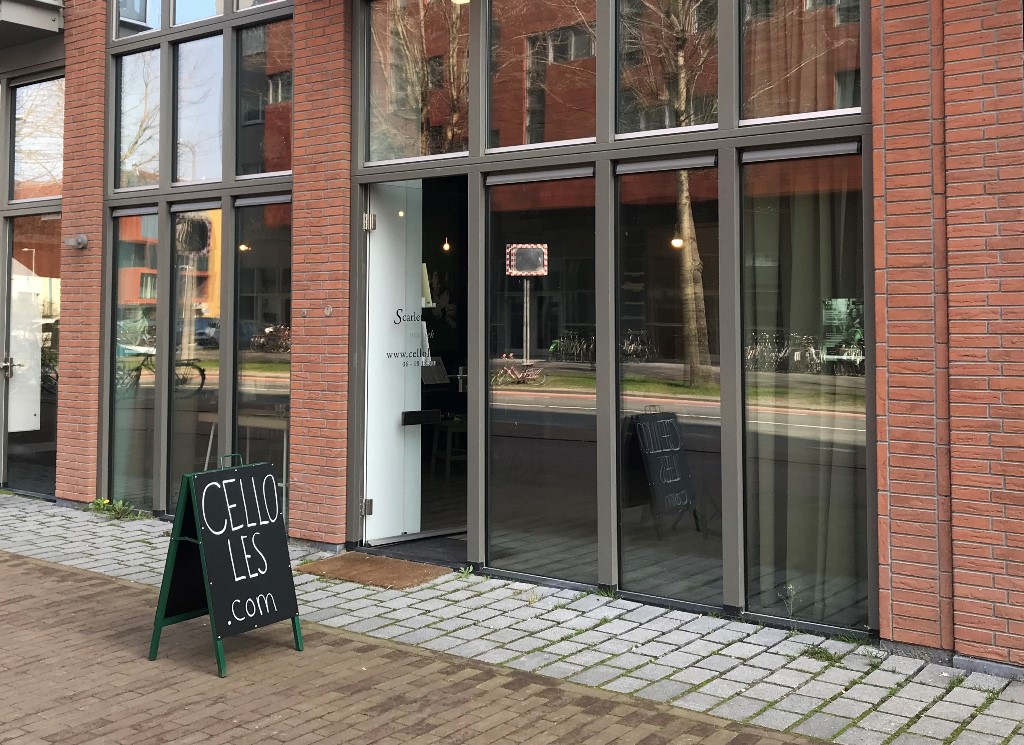 In the summer of 2016 a new milestone; I will be using a studio in the newest and dynamic part of Amsterdam; the Houthavens. The exact address is Haparandaweg 788A.
.
Thursday and Friday remain my own teaching days in Amsterdam. On Saturdays the lessons will be taken over by my colleagues Koen Schouten and Lotte Groot.
.
On Wednesdays I give cello lessons in Havelte, Drenthe.
The String Quartet
Whenever I can I play with my super nice colleagues string quartet all over the country.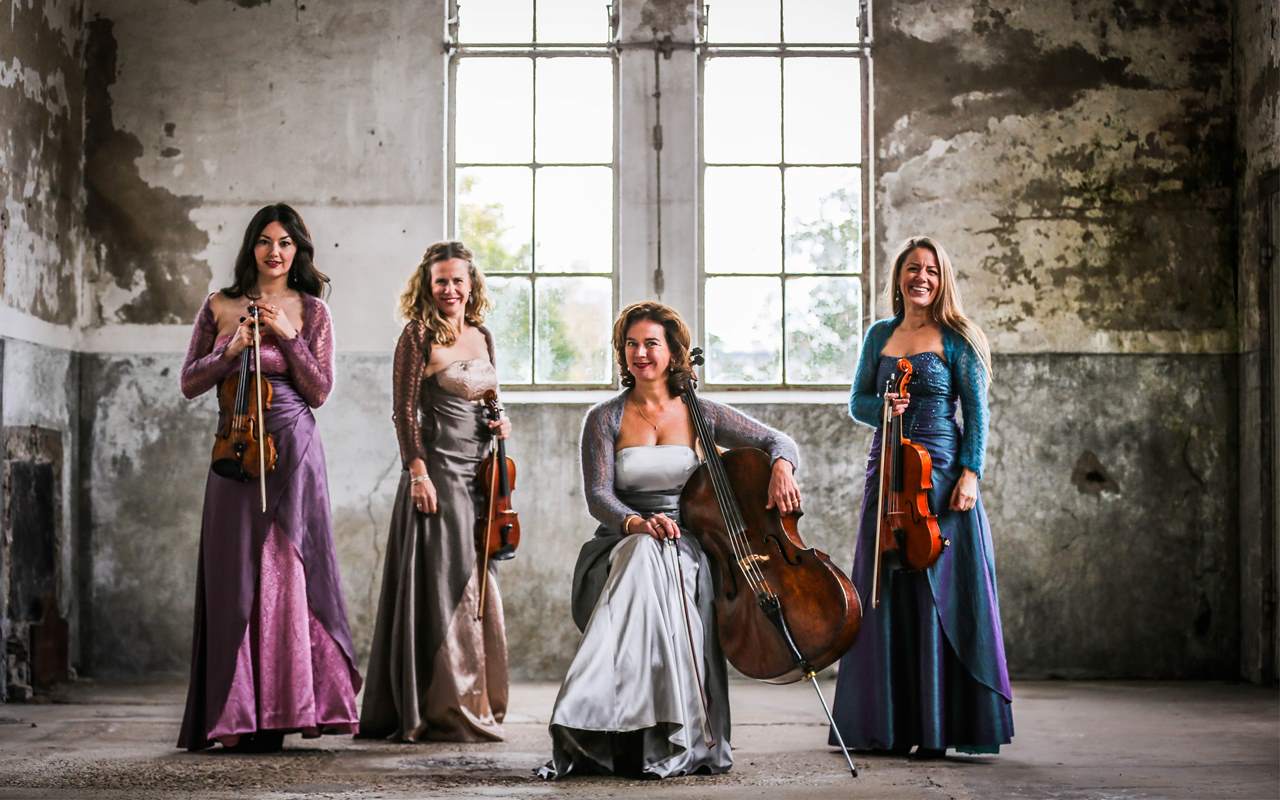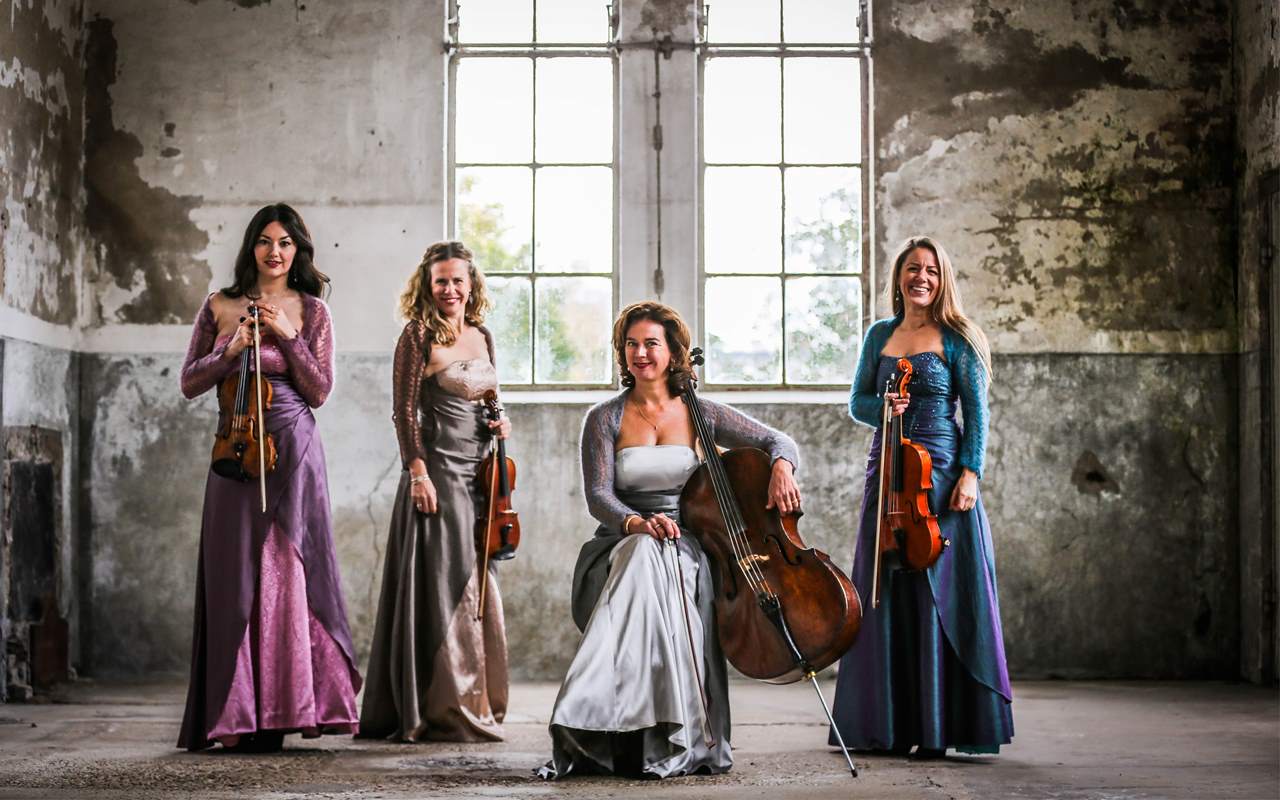 New cell teacher wanted!
There is also a place available for a new cello teacher. Would you like to give cello lessons with enthusiasm and enterprising in our studio in Amsterdam? Please contact me via this email address.


You had assured me that I would be at my place, even though I had only had ten lessons left. I squeezed it but it was true; I learned so much! Next year again and then I'll probably notice how much I've progressed. Thank you, you pulled me over the threshold.  span>
Scarlett is a very fine and committed teacher!
Scarlett is patient and enjoys communicating the matter. At first I was at someone else's class, but they had a too fast pace. Scarlett adapts, sets the bar just high enough which makes the goal always achievable. Every lesson again. She gives a solid foundation and because of her I started playing so much better and with so much pleasure. A fine cello teacher is really very important, I was almost stopped by the previous teacher. She organizes a lot of activities and I like to participate.
After a long break of 12 years the courage gathered to take lessons again. With an enthusiastic and committed teacher like Scarlett this is a very good choice. Not only individual lessons but also playing together with other cellists is highly recommended! I'm not that good yet but by playing together I get motivated to continue.